In conjunction with IROS 2017
We are pleased to announce a user group meeting for both the Raven-II and dVRK communities to take place at the University of British Columbia (UBC), hosted by Professor Tim Salcudean, on 23-Sept-2017, just before IROS 2017.  This is in addition to the IROS workshop on Shared Platforms for Medical Robotics Research.
Date/Time: Saturday, Sept 23, 2017, 9 AM – 5 PM
Location:  Kaiser Building, Rooms 2020/2030, 2332 Main Mall, University of British Columbia campus, Vancouver B.C. Please enter the building through the main doors on the west side (from Main Mall); other doors are likely to be locked. Rooms 2020/2030 are on the second floor.
Public Transportation: See the TransLink trip planner. The destination is University of British Columbia. The bus stop is designated by the "T" on the upper right of the UBC campus map.  Tolley buses 004 and 014 travel from the Vancouver Convention Centre to UBC. Bus transit time is about 30 minutes.
Cost:  Free, but registration required as space may be limited
The goals of the User Group meeting are:
Building community among surgical robotics researchers leveraging or interested in common platforms.
Collecting inputs from the user community on directions for future development of the Raven and dVRK code bases and the Common API now under development by JHU, WPI, and U of Washington.
Hands-on demos and tutorials for both Raven and dVRK systems.   Both systems will be available for the community to demonstrate software modules.
Agenda
09:00 – 10:00 Breakfast, informal discussions, hands-on sessions
10:00 – 10:10 Welcome and introduction
10:10 – 11:10   dVRK and Raven updates and demos
11:10 – 11:35   Simulation environments (Matlab, rviz, Gazebo)
11:35 – 12:00   Discussion of Common API and Surgical Tool Class
12:00 – 13:00   Lunch break
13:00 – 14:30   Community presentations/demos
Obuda Univ., Univ. of Leeds, Univ. of British Columbia, Univ. of Virginia, Univ. of Verona, Scuola Superiore Sant'Anna, Applied Dexterity, Wayne State Univ., Univ. of Maryland
14:30 – 15:30   Coffee break and hands-on sessions
15:30 – 16:00   Community presentations/demos
Worcester Polytechnic Inst., Univ. of Naples, Johns Hopkins Univ.
16:10 – 17:00   Group discussion of needs, priorities, and community contributions
Please register via this form, specifying your name, email, institution, and whether you wish to present during the community session. We kindly request no more than one presentation per institution due to time constraints.
Postscript
Thank you all for attending the Raven/dVRK User Group Meeting.  It was great to see the many developments for Raven and dVRK as well as all the interesting research being performed!  Thanks again to our hosts at the University of British Columbia who made this possible and provided such an excellent venue.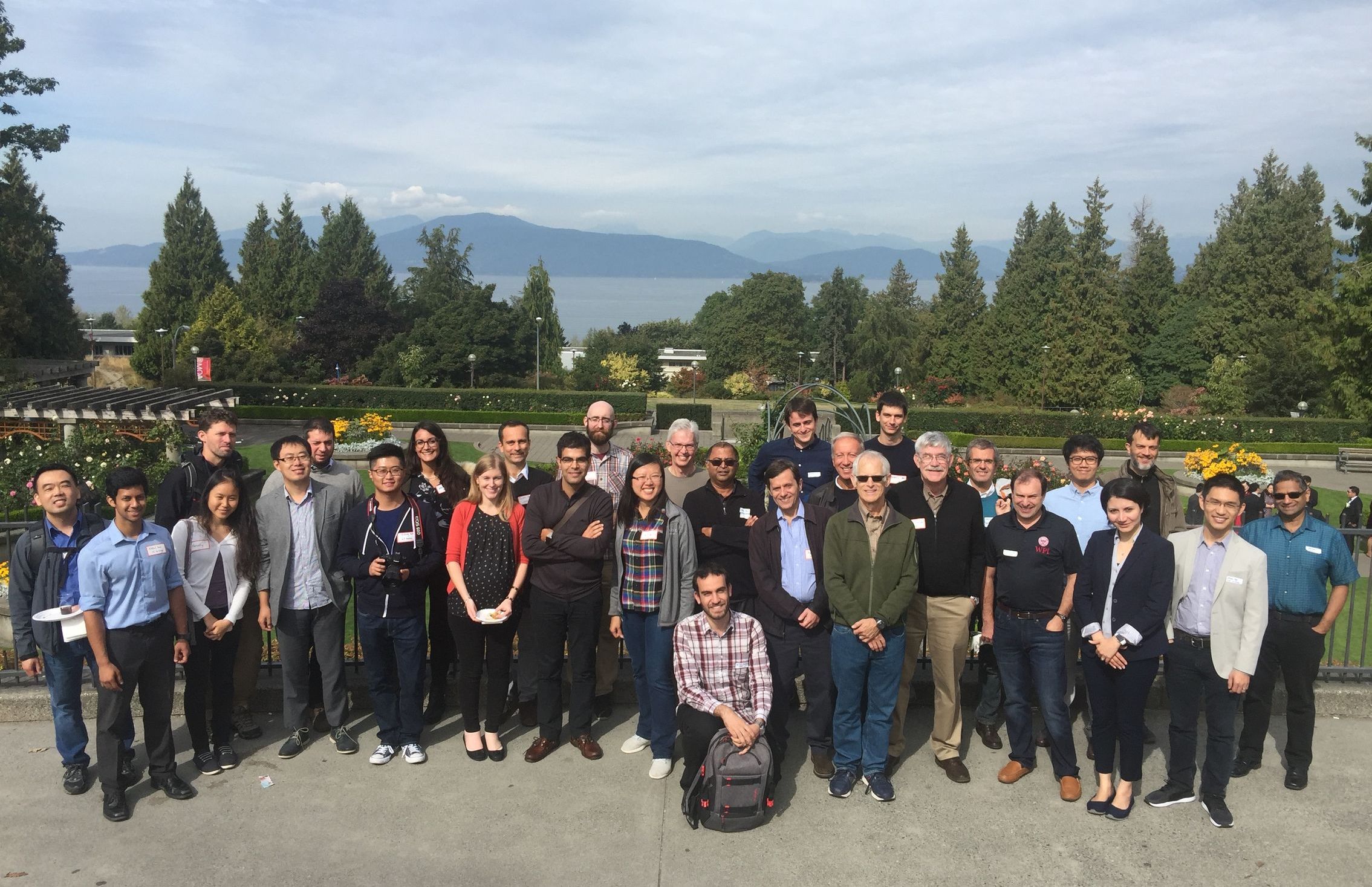 Original (higher resolution) version available here.